Other activities & places of interest
In addition to our own activities, there are a number of other local companies that offer outdoor experiences and activities in Lapland. With some of these we can help you with the booking.
Wildlife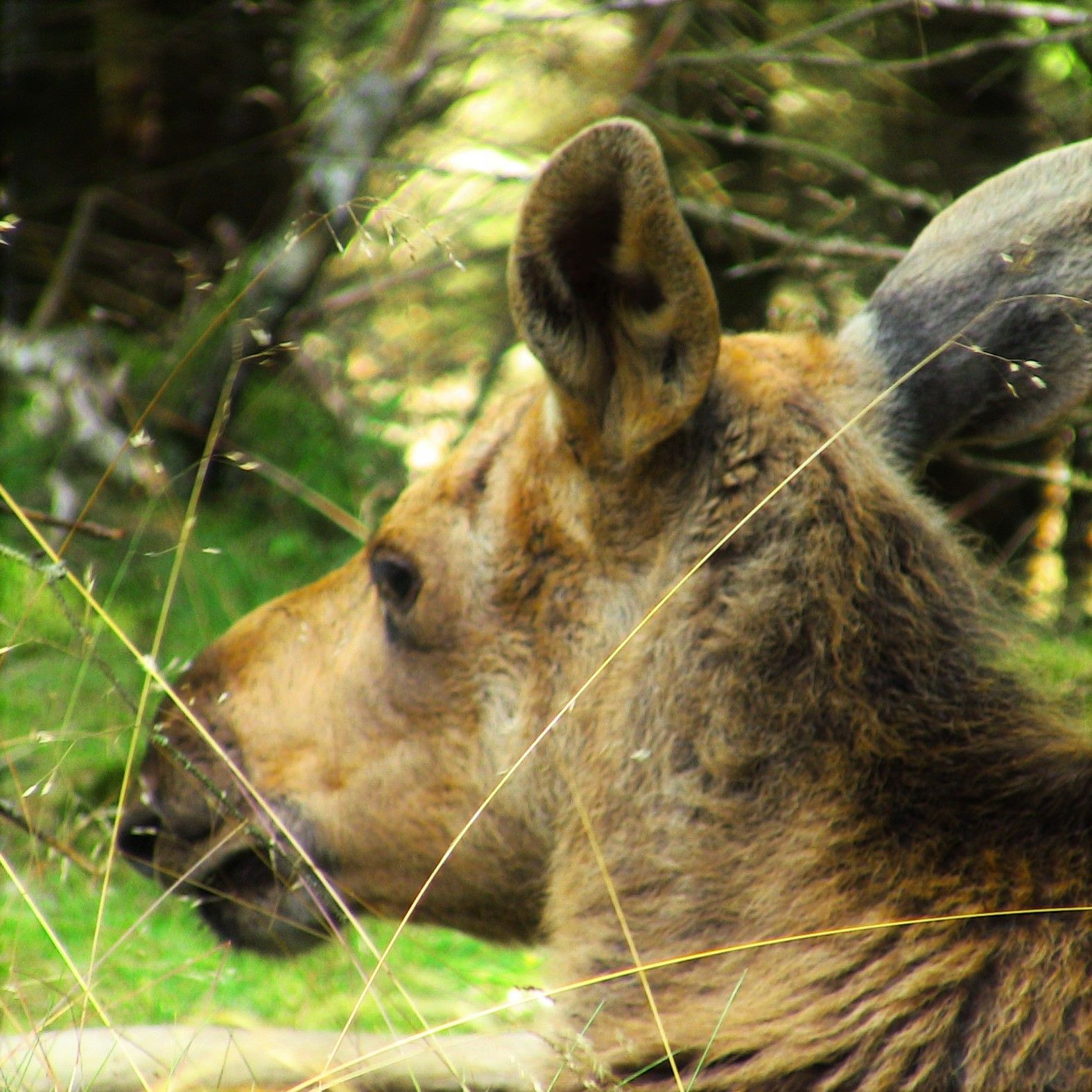 There are moose or reindeer safaris in the region: these safaris give you the opportunity to approach the wild animals under real conditions.

There are of course many opportunities to encounter wildlife in nature as well.
Hiking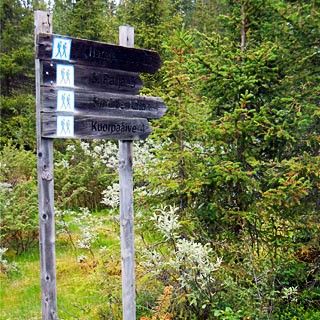 Our region offers many great opportunities for hiking. Among other things, we can definitely recommend the Reivo nature reserve and also the Vittjåkk-Akkanålke mountain forests, the foothills of which are surrounded by extensive forest landscapes.
For the more experienced hikers who prefer to hike in higher mountains, we recommend the Arjeplog mountain area, which is about 1.5 hours drive from our Wilderness Lodge.
Ride the steam train in Arvidsjaur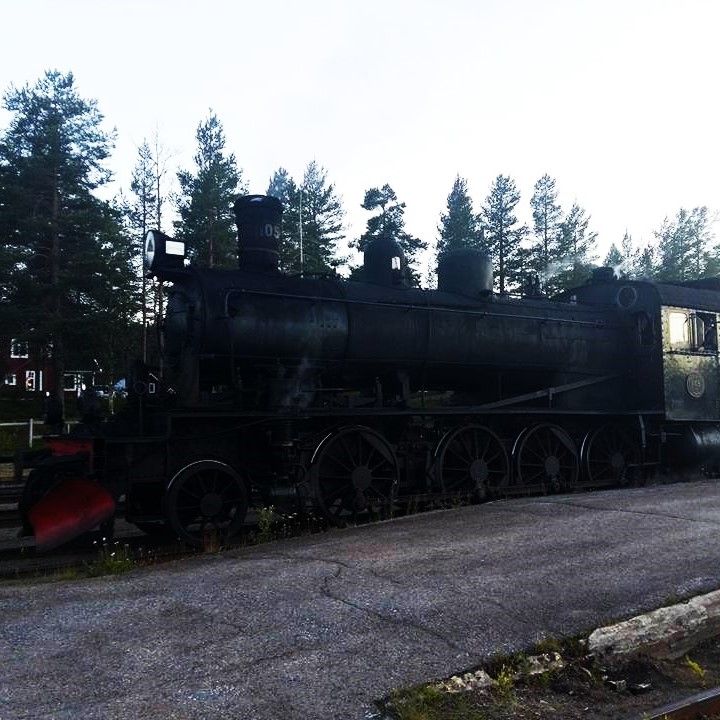 During the summer season it is possible to take a journey on a classic steam train. While the train takes you through the beautiful landscape, you hear it chugging, just like a real train should sound :)

Arvidsjaur Railroad Compound
Skiing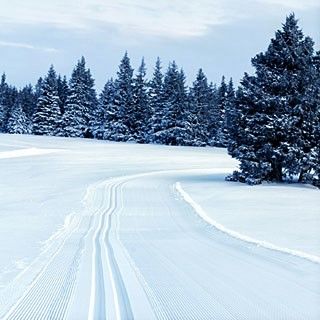 Arvidsjaur has illuminated ski tracks. This gives you the possibility to go cross-country skiing through the beautiful scenery, even when it is dark.

The mountain Prästberget, which is located about 1 km from Arvidsjaur, offers alpine skiing for the more advanced. There are three slopes with a length of 400-1050m. The vertical drop is 170m. The mountain offers black and red slopes.

The mountain Vittjåkk, about 8 km from Arvidsjaur, is a paradise for the skiing families. There are many easier slopes to great joy for the children. The slopes have a length of 500-1400m and there are both red and blue slopes.
Trollforsarna (rapids), Pite River is a very beautiful mighty stretch of rapids. In the center of the rapids you can see Troll Holmen (island) which is about 4 km long and up to 700 meters wide. Troll Holmen is surrounded by strong rapids passing on both sides. The beautiful forest and rapids, which has developed natural steps, is located about 40 km from our Wilderness Lodge.
Storforsen (rapids), Pite River is one of the largest rapids in Europe. Storforsen never freezes, even at minus 40 degrees during the wintertime and is a very popular tourist attraction. Storforsen is located about 68 km away from our Wilderness Lodge.
Lillberget is a look-out tower with a beautiful view of Arvidsjaur.
Natural Cold Spring is a little oasis out in the marshes that definitely deserves a visit.
Berry picking is a wonderful activity! Find cloudberries, blueberries and lingonberries.
Båtsuoj Sami Center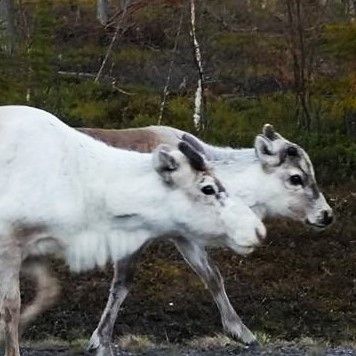 Right outside of Slagnäsn you can visit Båtsuoj Sami Center where it is possible to learn more about Sami life by taking a guided tour through a real Sami camp with Sami guides. You will also have the opportunity to meet reindeer up close.

www.batsuoj.se


Bird Watching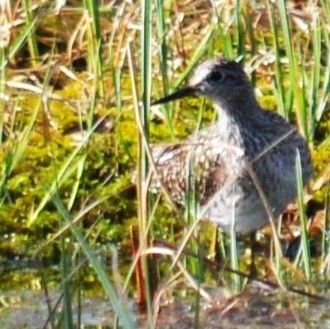 About an hour's drive from the Wilderness Lodge lies Lamburträsket. Lamburträsket has a rich bird habitat and is known for its variety of birds that visit the area. It is therefore possible to see most of Laplands different species of birds, everything from waders and waterfowl to owls and hawks, either as breeding birds or migratory birds on their way north. A visit worthwhile for them who are interested in bird watching.
Horse reading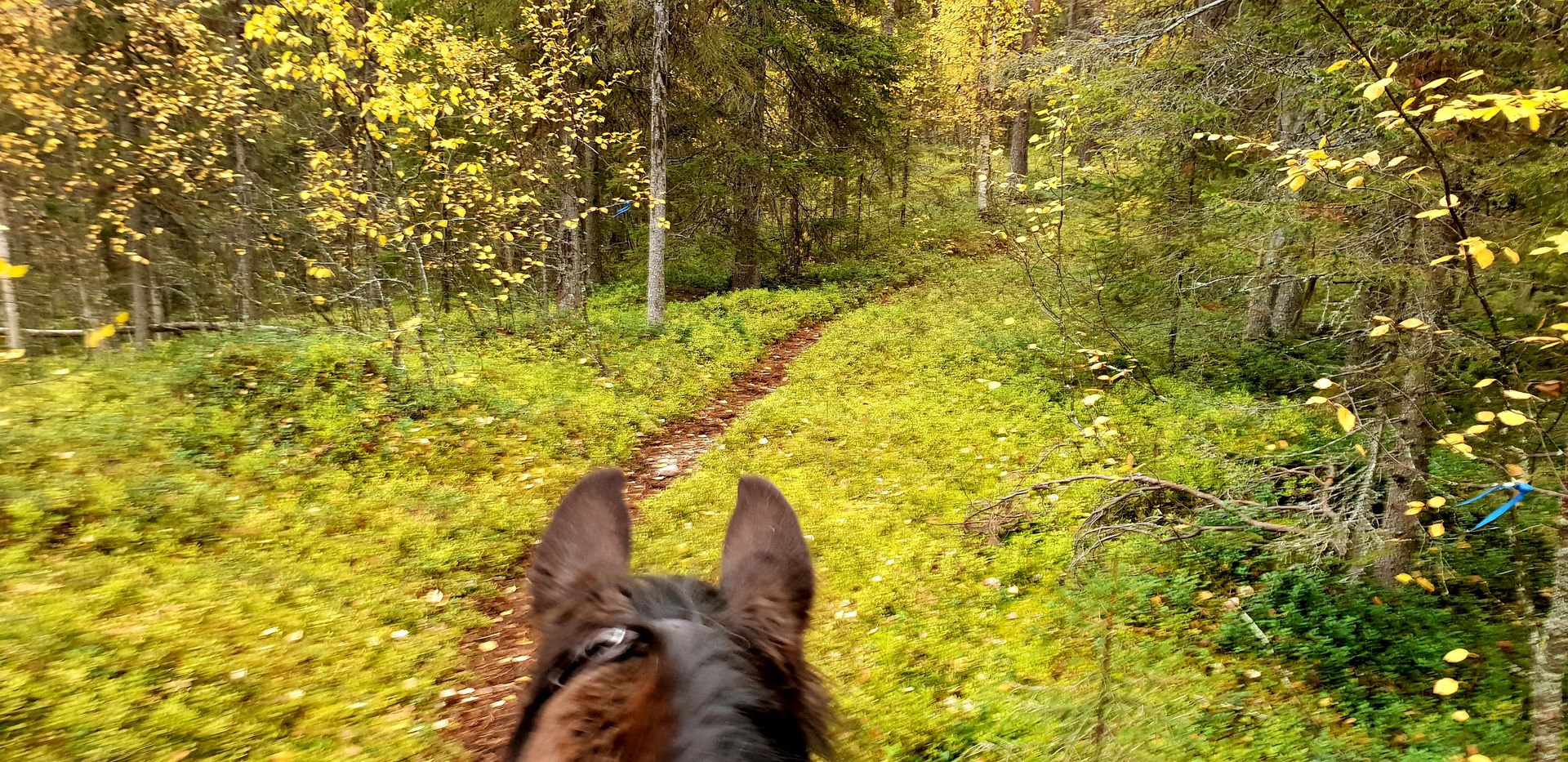 Within a radius of just over an hour there are various providers who also offer guided rides for beginners
We are happy to help you with the booking.
World's longest Cable Car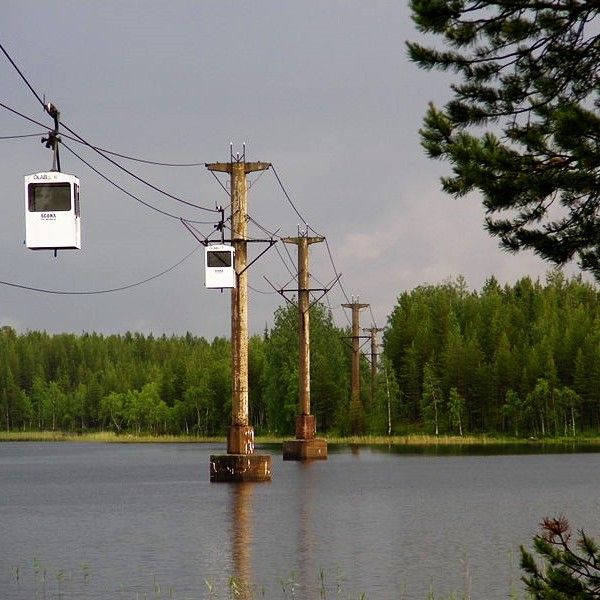 Take a trip on the world's longest cable car which starts in Mensträsk and goes to Örträsk and is 13.6 km long. Previously the cable car was used to transport ore from the mine to a processing plant but now serves as passenger transport and a tourist attraction.

Norsjö Ropeway
Ice Racing
Every winter Arvidsjaur prepares ice tracks and arranges events where you can get the experience of driving on ice. Release the rally driver in you and slide around under controlled conditions.

Either by sportscar, older car of snowmobiles, this will definitly get the adrenaline going!
Culture, history & museums
Indoor/outdoor pool in Arvidsjaur
The outdoor pool is heated which makes it enjoyable swimming even in the cooler evenings (summer time).
Centrumbadet Arvidsjaur

It is also possible however to find a small lake within the beautiful forests with water so clear you could drink from it.
Golf in Arvidsjaur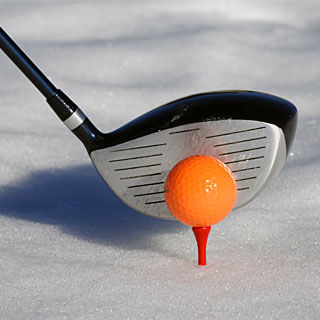 Arvidsjaurs golf course is beautifully situated around the lake Store Larstjärn. It accommodates a 9 hole pay and play course.

Have you ever played golf in the snow? Arvidsjaur gives you this opportunity. Try this different golf adventure. It is however recommend that you play with yellow or red balls :) In March/April you can experience plus degrees during the day and below freezing at night. If you are lucky with the weather, you can therefore play ice/snow golf in a t-shirt in the middle of Lapland in the spring. Guaranteed not something most of your golf companions have tried.