Reivo Cottage in Lapland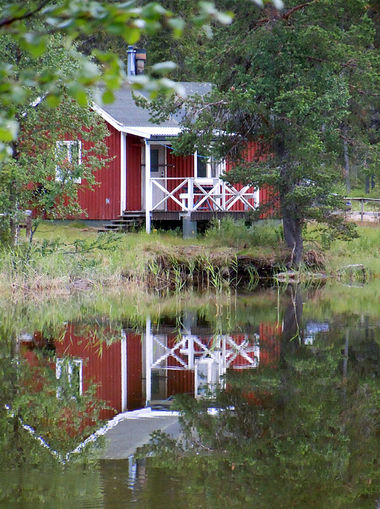 Reivo cottage is located in the Reivo nature reserve and is known for its good hiking trails, genuine ancient forest environment and good fishing opportunities. The cottage is about a 20 minutes drive from our Wilderness Lodge and is located at the edge of the northern Reivo Lake. It is a simple wilderness cottage without electricity and running water. Propane is used to provide for lighting and cooking. Heating is provided by a wood stove or a kerosene heater. Drinking water can be collected in a spring close by, there is however also the possibility to have jugs of water delivered from the Wilderness Lodge. The cottage has its own sauna, outdoor toilet and campfire. It also has a terrace which is equipped with outside furniture. The cottage can be booked together with a fishing/hunting package or separate. When purchasing a package, boat and fishing in both lakes will be included in the price.

The cottage has 4 beds and is equipped with basic kitchen equipment (linens, sleeping bags and pillows are not included so please remember to bring your own or rent them through us). This cottage is a perfect choise for those of you who want to be out in the wilderness but still have civilisation closeby.

Contact us for price information. When booking together with a fishing or hunting package, please find information under package. Wood for heating, propane and kerosene are included in the price.

As the Reivo cottage is located close to our Wilderness Lodge, it is possible to book the cottage with full-catering which would take place in our café.

Transit can be booked through Wilderness Life.
During the summer and autumn transportation will be by car. During winter and spring transportation will be by snowmobile.