Reivo Cottage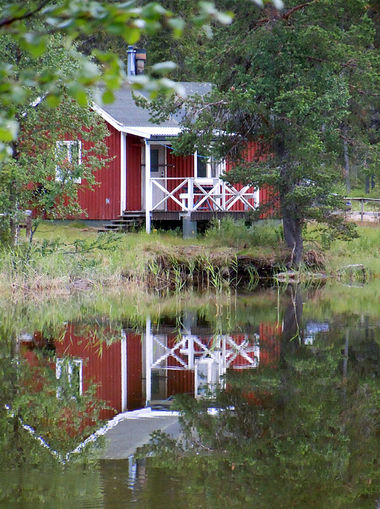 The Reivo hut is located in the Reivo Nature Reserve, which is known for its authentic jungle landscape and good fishing opportunities. The hut is about 20 minutes by car from our lodge and is situated on the edge of the Northern Reivo Lake. It is a simple wilderness hut without electricity or running water. Propane gas is used for lighting and cooking facilities, and heating is provided by a wood-burning stove. Drinking water can be fetched from a nearby spring, but there is also the possibility to deliver water canisters from the lodge.

This lodge has its own sauna, an outdoor toilet and a fireplace.
There are 4 beds available, (sleeping bags are not included in the booking, so please remember to bring your own or rent them from us)
The simple kitchen is equipped with the most important kitchen appliances.

The cottage is a perfect choice for those who want to be in the wilderness but still want to have civilization nearby, it is also very suitable for families.
There is a parking place right next to the cottage.

If a transfer is required, you can book it with Wilderness Life. In summer and autumn the transfer is done by car, in winter and spring by snowmobile.
Price
650Euro/ 6500SEK per week with an occupancy of up to 4 persons
incl. firewood, sauna, gas and rowing boat

Day fishing ticket from Sveaskog 7.5 Euro/ 75 SEK
3 day fish menu of Sveaskog 15 Euro7 150 SEK (consecutive days)
Annual fish menu of Sveaskog 45 Euro/ 450SEK
The fishing card is also valid for a large part of all surrounding waters in northern Germany.
Prices are per person. You can also buy the card yourself online.