Dolvor Cottage in the wilderness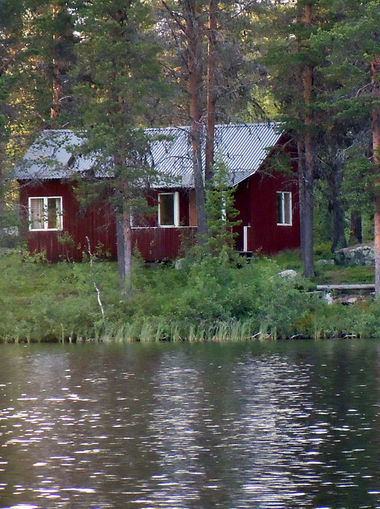 Dolvor cottage is a true wilderness cottage and about 50 minutes drive from our Wilderness Lodge. When you have reached the end of the forest road, there will be a 1 km hike to reach the cottage. The Dolvor cottage is a simple cottage without electricity and running water. Heating is provided by a wood stove/fireplace and kerosene heater. Cooking will also take place on the wood stove or a small hotplate. Drinking water can be collected in jugs from our Wilderness Lodge.

The cottage is equipped with 4 beds, basic kitchen equipment and a small propane torch for light (linens, sleeping bags and pillows are not included so please remember to bring your own or rent them from us). The cottage has an outdoor toilet and campfire where you can grill your catch.

This cottage has a really unique location in the middle of the wilderness with exciting fishing opportunities and magnificent scenery. Solitude is guaranteed at Dolvor cottage. Because of the location of the cottage, we recommend that only the more experienced outdoorsmen book this cottage.

Dolvor cottage can only be booked in a package. For more details and pricing please see Dolvor package.
Wood for heating, propane and kerosene are included in the price.

For more information on fishing.

Transit can be booked through Wilderness Life.
During the summer and autumn transportation will be by car. During winter and spring transportation will be by snowmobile.